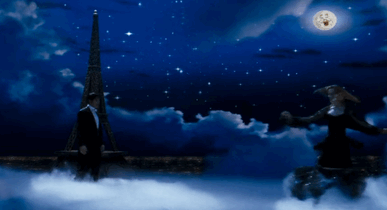 In order to stay steady, we need to always be moving. Balance cannot be maintained without movement. There is an essential metaphor in this analogy. It applies to living gracefully.

There is this sweet spot, in the middle, right between this objective world of tangibility and the subjective, unseen Supernal Presence being this tangible world. Balance comes by moving with the ever changing terrain of this tangible existence.

We find this core of Identity within us. It is perfectly balanced. It is the Inner Light of ourself that lives between heaven and earth. It is the pristine childlike nature of us that gently dances between the seen and unseen.

This agile, flexible youthful Self of ourself is able to move naturally, simply, easily through this tangible-time experience. The Child is Way of living Zen.This unbound Self is up close and engaged with Tao, Life, God Itself and the Divine Flow. In this Balance, we take the bumps and sharp turns, and sudden changes on our path with a strong, resilient gracefulness. We find delight and joy, dancing to the rhythm, the sounds, the beat of this holy harmony of Life. We are able to move with this Divine Love Song of the very Life we are. We find our Balance, our True Nature, The Child – and we skip, we leap, we bend and dip in perfect tune with the Love Song of Forever.