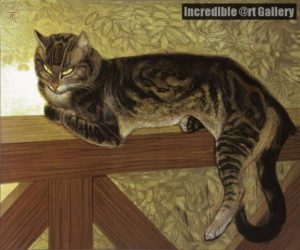 LaoTse points out, "The world is already a perfect vessel and whoever tries to improve it, spoils it." We might do well to be more like cats. Take it easy. Be aimless and content in the sunshine of this sweet world. Let go the push to arrive. Let go the concern as to what anyone else thinks or does.
We do not own Life. Making demands on Life, with I want this and I don't want that, or I like this and I don't like that, only causes unhappiness.

It is to our delight to discover that Life is not within us – we are within Life.

Love reveals our own joyful beauty and freedom. Seeing this Divine Beauty, we would never dream of trying to control Love. We are Love, we are the Living Light of Life and boundless Love. We are the sweet warmth of sunshine on a lazy day of simple delights. We are pink sky and yellow roses, the scent of jasmine blooming on a summer night. We are the glory of midnight and starlight, being all that we are.

How tender this Love. We are free to be this Love we are, and this Love lives from an uninhibited joy and tender care. Here we find ourself completely in love with this joyful feeling, this body and touch, senses close, beating heart, we experience this Illimitable Love. Married to this Wondrous Beauty, the flowing waters of the Living Presence, all this, simply to be enjoyed. We are the soft peace, the whispering breath, held in the arms of our lover. Life, the divine Lover, we the Beloved, riding together, moving along this wild and untamed testimony to the Living Mystery that is shining bright as this resplendent world of Love.