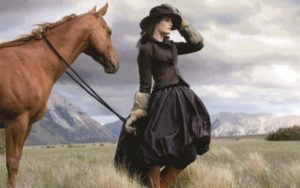 Such a soft and gentle night here. This heart of mine is open and tender, honest and true. The magical marvel is that my heart and your heart are the same holy crucible of the Living Mystery. The heart is infused with a divine intelligence that, if we find it, and trust it, it leads us through this world, like a guiding light, showing us the way.
This sublime intelligence is the childlike beauty and innocence that resides as the very Soul of us. It is essential to trust ourself, trust this divine intelligence and it's ongoing stability. Here, in our being, this is where we find the fearless freedom and joy of this boundless and transcendent peace of clarity and balance.
We touch holy ground within ourself. Being and knowing who we are, life becomes a joyful delight. We are the living Light of an Eternal Love, and the knowing sprit of the Child. It is immutable, just as God is the omniscient Presence beyond all things, untouched by time and matter.
Oh but, this Light of God's Awareness includes all things, it includes this beauty of you and me, and all that is. It includes it all.
This sweet peace of the Child sits next to Reality. We see clearly. This vision reveals the powerlessness of things. Yes, the heart is carefree and laughs and plays in this meadow of Love.
This Life of you and me, it is the very essence of love and it burns warm and lifts us up and carries us along on the soft night air. It is real, it is this beauty that brings me joy, it smiles, it loves because it is love, and takes good care and gives and laughs and delights in this world, changing everything, seeing heaven on earth.
I found this quote from Henry Miller and it seems to be exactly what I too have discovered; "The child is alive with this fire, and we, the adults, smother it as best we can. When we cease throwing the wood of ignorance on the fire, it bursts forth again. Experience is an unlearning, an undoing. We must start from the beginning, not on the backs of dinosaurs – culture, that is, in all it's guises."