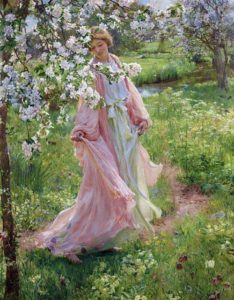 My heart is so very grateful for this beauty and light that has found me. It surprised me, I was not expecting this. But one day, what I had believed all along, became the very light in my eyes. I'd always felt, always trusted this childlike wonder in me. I believed that life was a wonderland of magic, that life was a pure, living mystery. There was no way to know how or why this world came to be. No way to know how we come exist. No way to know how this extraordinary delight of being alive really happens. No one knows. And there is no way to know how all this wonder of existence is actually possible at all —  and yet, here it is, it is here, it is evident and real.
This childlike vision of mine also believed, felt, touched upon the divine, the sacred presence of the eternity of life. I sensed it, I knew that life was good, good unfolding, unending. It was clear that life is functioning perfectly, it is whole, complete and it is already being all that is, just the way it is. It didn't need me to fix anything, didn't need me thinking I could improve upon its grand entanglement of love.
Well then, so I believed –  and one day, there it was – I knew. I knew it was true. What I sensed through my heart alone, I now see clearly. Everything shines now with this wonder and peace and beauty and joy of this light of life that found it's way into my heart. It is magic, here in this garden, in this bountiful blossoming beauty, in this place of my freedom and my joy.
At that moment of stunning realization, the whole universe sparkled and I began to dance through this infinity of a light, a living light. I sailed upon the pink sky of unknown destiny as it sang to me of love's eternity. Lustrous sparks of time and history and stories shot through my mind in a bright spectacle of visions that opened a door leading me back, back into my own heart, my sacred heart, the doorway to love.
Now my heart is always melting, melting like strawberry ice, dripping in the warmth of this radiant golden peace that shines here within me.  Now, this garden of eternity grows more wondrous, deeper, richer, as I drink the nectar of these sacred roses, the visions of my mind that have turned to wine. This life, this essence of being, it is intoxicating my soul with the taste love's eternity. Life is my beloved living beauty, always touching me, while yet I am free in its loving expansive, ongoing, allowing, accepting, infinite embrace.