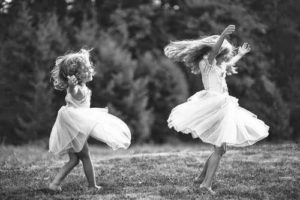 The joyful, open expectancy of my heart – sweet life – it is this tender, living childlike wonder that has grown so joyful and lovely within me.  This is such a sacred amusement, a holy mystery to find here. I am enchanted with myself, my world, and the magic of love it all is.  
This little girl I used to be, she has come back to me. She is my heart, the luminous light of my soul.  Oh yes, she came back to me. She takes me, guides me through this world now. She does something to me. I don't know how she does this, but, everything sparkles in this fresh new light of the day.  She shows me exactly what I need, when I need to know. She shows me how to take the bumps and twists and sharp turns along this road of life. She brought me home to my self, to love, steady and true – and I am, once again, that delightful, bubbly little girl I used to be. Here, knowing what love is, this makes it all easier.
Now, I just let go, trust and see what happens. It's a bit like being on the back of a red Ducati, holding on tight to my lover as he speeds the winding curves and I can't see where we're going, but I can snuggle myself close, hold on tight and breathe in the heat of his body. I inhale the warm, pleasureable scent of his black leather jacket. I feel safe in the closeness. I don't care where we're going, I love just going. I feel the motion as he leans and turns.
Yes, now my life is kinda like that – living is like that – up close to life, moving with it, feeling the warm love of it all, fearless and carefree.  This resplendent laughter, the rhapsody energizing my entire being, pouring out and over the edges of me. It is such magic and beauty, feeling this wild, unleashed, uninhibited, living joy. I don't know how this marvelous joy came to be, but it did, it does, it's here – and I will take it.