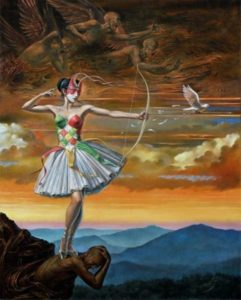 I tumbled in, and there it was. This marvelous grace poured over me. This was a gift unexpected, unearned and undeserved. I don't know why it all happened as it did. But I will accept the ways of this Mystery.
I am in this glorious new world, quick and light, delicate and pristine, strong and assured. There are butterflies flitting, fluttering colors, dusty winged love dancing over the flowers in the field. This joy is freedom from fear.
Now I stand atop the whole entire view of all that I am. This reliable ease returned to me. Now I am back at the beginning, like a child. I am alive again, everything is magic, animated, speaking with love, tender and real. My world has become steeped in splendor, with the refreshing, quenching essence of Something Divine.
Knowing comes from living and learning. Learning happens within us. Our time in the world is made for us alone. For each and everyone of us, the secrets are revealed to us from within our own heart, as our life is lived. We find our self in ways that only we will understand, recognize and know. I have fallen in love. I'll take my chances, leaping into a mystery. I love this Love that found me, this entire, wondrous, incontestable, unchained Beauty has found Its way into my heart. Invincible Love, always was, always will be.