–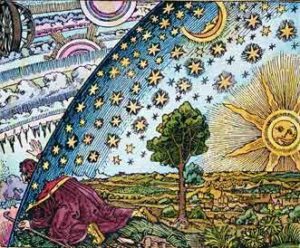 Live streaming the cosmic wonders, I'm sailing my starship through the canyons of God's infinite mind. Tripping along, exploring the ten thousand aspects of past, present and future. This star of wonder keeps waking me up in the middle of the night. Yin and yang, immersed in this holy river of love, moved by electric blue dreams, joined together in euphoric revelations.

In this cosmic beauty, I peer into distant eons, billions of light years away, shining here in my eyes, here as my world. With a slight shift, I find the focus, as the two sides merge into one, bringing pristine clarity. I see the vast infinite beauty of this timeless, unbound, disorderly, marvelous playground of my soul. Illimitable reflections of myself, glittering, sensuous, impressive beauty, lover of this Celestial Symphony.

Jupiter laughs as I wave to him, while dancing on Saturn's rings. I fall off the edge, spinning, whirling in this unbound heaven that holds me. I reach up to catch the moon's silvery, silkened threads, which adorn me in euphoric bliss.

As I wander alone in this untamed, starry magic, love enters. Love, the prince of this world. He hears the soft sounds. From the hidden alcove, I take the keys to my heart and I hand them to him. "Here, you can drive," I say. He revs the engines and pulls me close. The evening sky is sparkling like fine champagne, bubbling in golden effervescence. We drive into the deep midnight splendors of all that love is.

We come to a tavern with a sign that glows chartreuse and shocking pink flickering against the exquisite black night of infinity. My sheer floral dress is blown gently by the warm wind, lightened by freedom, and loosened by love. We hear music, the rhythmic beat of harmonic sounds emanating from within. In the sweet breath of a moment come the echoes of love's ongoing heart of knowing.