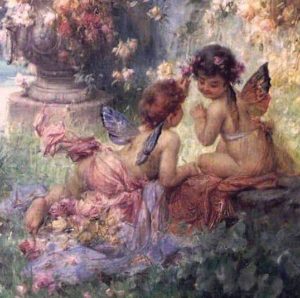 My world is a haven in the midst of a world that seems to be tangled in chaos. How does this happen? How can my world be so serene and full of peace? I think perhaps it is because we see what we be – or something like that – as I live from this Child's all knowing love, the more I see this sweet magic all around me – that I do know.
I sense that the time is soon, and is reserved for the final flowering of Life. It begins with the Child within. We find this abiding, pure, stable, ever present soul of ourself. It is the wholeness we are, it is within ourself. We find It. And when we do, we live it. We live the Equation, feeling the flow between heaven and earth, we live this giving and receiving, because that is the nature of this Child lived. We write and tell of the Child's unbound Joy and fearless love, because we are ourselves the only ones who can tell of our own knowing of Light. We tell it our way, in our own voice.
The Child is the return to ourself. The real power is that of the Individual, the alone self we are. This Light of knowing, the glimmers of heaven I see right here on earth, this Light of freedom comes to each of us immaculately and individually and to no one else.
This deep knowing, the living recognition of who we are, this is ours and ours alone. Once we find this place within us, we stand true to ourself. We are charged to give, what we see and know, to our others. The Glimpse contains the pollen of Life and we give it freely. We accept it and pass it along. We live God's Equation with joy.
As it might be said in the East, the night of Brahman falls as soon as the harvest of the Seed is accomplished. The Morning of the New Day comes quickly. –