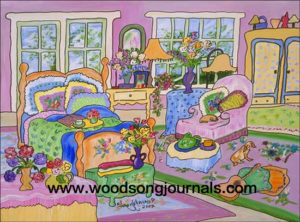 Dear Life, how much I love you. How very beautiful this journey has been. Is it easy? No, not always, but I do adore it all, every sweet morsel of this time I get to spend here in this world. I am taken – for no reason that I can find – I am taken into this deep beauty – and so I go.
I know that each of us, all of us, we are all doing the best-ish that we can. I like best-ish, no more than that is required, well, at least, not for me. I know I can't do much more than this because I don't want to. I figure it will all unfold the way it's supposed to.  I like living from the wondrous tenderness of this resilient heart that I've been given. I don't want to push, or to make an effort, or try to control anything. No, not me, I can't. There's nothing more than this love I feel.  I like it all – and I like it sweet and easy – it works for me.  Letting life take me, I am drifting on love, floating in innocence. My pliable affection always takes me to the most divine places.
I'll live it my way, from this open, tender gentle light of my soul. I like it carefree, effortless, simple and pure – and dancing, dancing, always. Dancing to some sweet song in my heart. I follow it into this fathomless, passionate, magical knowing – and then it soars me high, on its sparkling lightness, full of fun, taking me into this joyful laughter of sweet champagne and strawberry kisses. It is magic. It is pink and magenta and rose with a dash of intense orange, a bit of chartreuse and a dab of dark verdigris – all in keeping with this divine balance, this mind so full of vibrant light and lush colors beaming in the electricity of love. I like it, I'll do it my way. I'll follow my own trustworthy heart. It is love and love knows.
I want to say yes to it all, all of it. Let it in. Take it for whatever it is. I know it's all divine. That's the way that feels the best to me. So, yes, letting love hold us – love is all that matters – sweet fearless love.
Love – it never lets me down, never. It leads me into the wide open meadow of my heart. It is filled with infinite love, it is a deep love and it takes me home, here, back to myself. More than this, I hear the meadowlarks singing in the morning sunshine of this bright, open, wild flower prairie of my own beloved freedom. Such is the glory of this love, faithful and true.