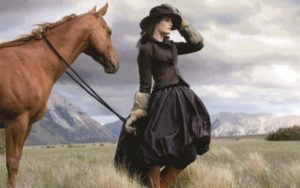 And the angel came and I remember. Don't you cry – don't you know, don't you see? You are a love song that sings of your very own exquisite beauty.  
We shine in heaven's happiness. I know such love lives as eternity, as this smiling delight you are to me.
Nothing but this hallelujah light I see. All the questions and all the answers are here, sparkling like diamonds in the sunshine.
From the beginning, I knew – I know these lands of fantasia's delightful destiny that leads me home. It is this tender beauty of mine, the gentle kiss that sets you free.
I see the dancing gleams of moonlight  in your eyes. Illusion and truth creating this fine wine of inspiration that moves warm and gentle through me. Soft and kind, I drink it in, deep and rich, it fills me up. Feeling you, full to overflowing in the glory of love.
In the night, the sweet sound of the rain soothes me – I climb higher, I see the vistas in the sunlight, way atop the mountain, this love releases me.
This love inside takes me on a heavenly ride across the open plains of the infinite reflection of my being. In the flashing brilliance of this moment, I am lifted by the power of this eternal love song that carries my spirit on  through the eternal light of the stars.
Sweet freedom, you are here, its all here. I am this bountiful joy that moves me in the undoing, letting me loose. Galloping over this terrain, the wild beauty breathing in the sweet spring of the green fields of my own elegant and divine majesty.
The maverick joy of my heart sweeps me up and takes my hand. Dear life of light, we play in the sweet ambrosia air. Colors dance, blue and vast I am- here, the unbound sky am I.
The sunlight heats the earth on this gentle morning, after the rain. The mist rises upon mystic gold, a light that carries me on it's holy breath.
My gift is a heart unleashed in the fullness of it all. I am free. My love dazzled in the laughter of this clear expansive beauty of my mind. 
Winding and wandering through the sensuous words that seduce me and lead me into these far away lands of my very own promises, the divine ecstasy of my glory. This timeless territory revealing to me that nothing is ever lost. I am the victorious lover.